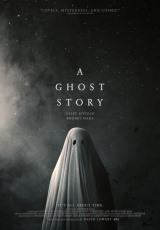 With A GHOST STORY, acclaimed director David Lowery returns with a singular exploration of legacy, loss, and the essential human longing for meaning and connection.
Read more
Recently deceased, a white-sheeted ghost (Academy Award-winner Casey Affleck) returns to his suburban home to console his bereft wife (Academy Award-nominee Rooney Mara), only to find that in his spectral state he has become unstuck in time.
An unforgettable meditation on love and grief, A GHOST STORY emerges ecstatic and surreal - a wholly unique experience that lingers long after the credits roll.